I would like to share with you some photos and a story of our time in Dead Vlei aka Dead Valley in Sossusvlei Namibia.
So a bumpy 4×4 drive through the sand we made our way to Dead Valley. Along the way we saw some Oryx, chilling in the scrub.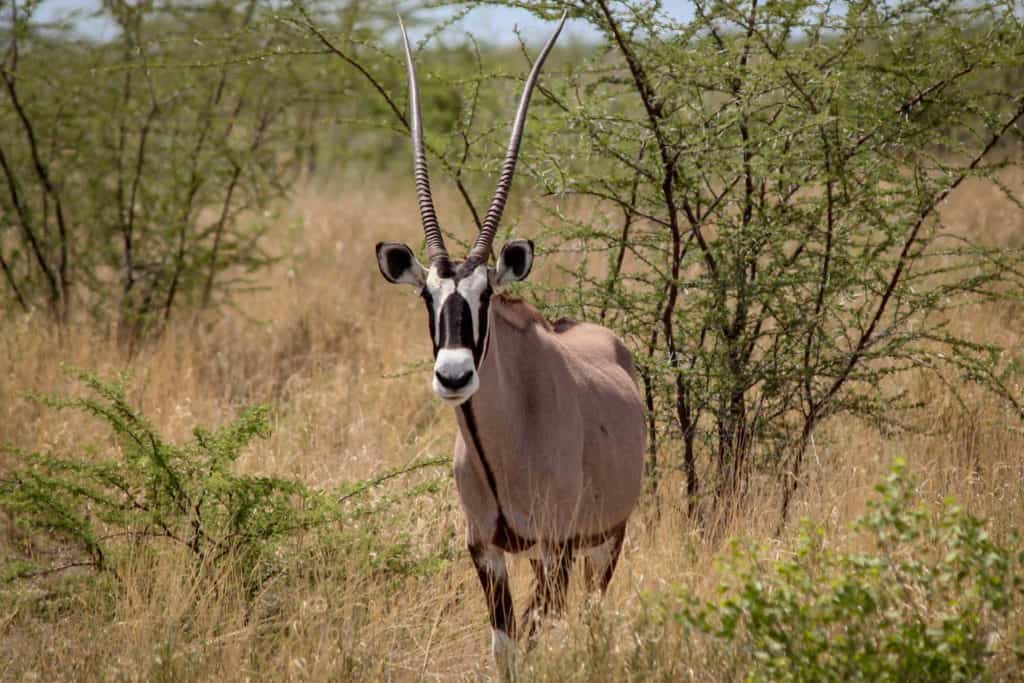 We parked our 4×4 and started to walk to Dead Valley. Now for some reason I left my shoes in our tent and I only had my flip flops on. WOW.. what a mistake that was haha. As we started to walk through the desert in scorching hot sand, every step was flipping up hot sand and it felt like my feet were on fire.
So with the quickness I made my way to Dead Valley.
Dead Valley was once a river many years ago, but as the climate changed the drought hit and dried up all the water. Then the sand dunes moved in to completely cut off any excess water from floods.
The tree stumps that remain here are over 700 years old, and are black in colour from being burnt from the sun as it's so dry out here.

Dead Valley is also home to Africa's largest sand dune in the world "Big Daddy" standing 400 meters plus. Pictured in the background.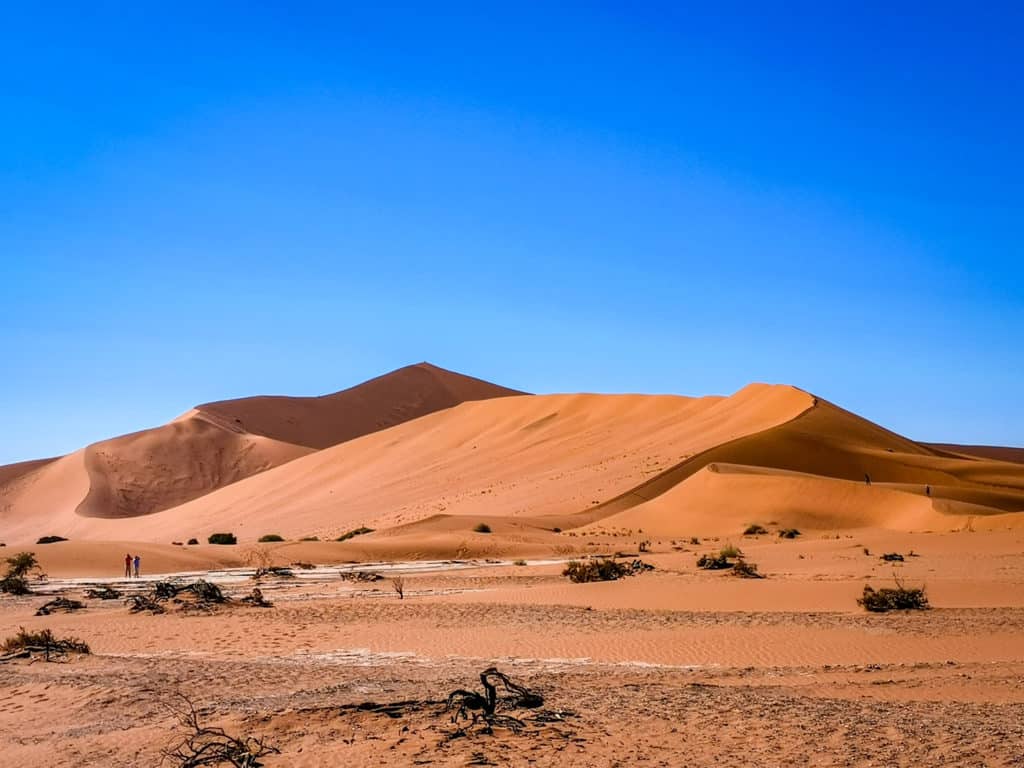 It is great to witness this once water pan which is now in the middle of the desert.
It was about midday and the sun was getting super hot out here. So we made our way back to the 4×4, where there was a big tree to get some shade.
As we were waiting under the tree for the rest of our crew to come back I noticed an eagle perched up in the tree. Then all of a sudden he came swooping down and landed a couple of meters in front of me and right on top of a sand lizard. The lizard was squirming for its life as the eagle had it in its claws. The eagle picked it up and smacked it around a bit then flew off to enjoy his lunch in privacy.

Once the crew regrouped we headed back to camp site for some lunch. Then we headed out to Sesriem Gorge.
This huge crack in the ground in the middle of this super hot desert is called Sesriem Gorge
We made our way down into the gorge.
At the bottom we found stagnant water. Which would be the saviour if you were lost out here. We spent some time skimming rocks across the water.
Then made our way back to our camp site for dinner before spending the night star gazing.
That's another amazing day on our Overland African Adventure in the books!
Thanks for stopping by and check out more African Adventure tales below