If you visit Chobe National Park in Botswana, once you have done the safari through the park I highly recommend going for a cruise along the Chobe river.
We loaded our esky and jumped aboard our boat to have a cruise around the Chobe River.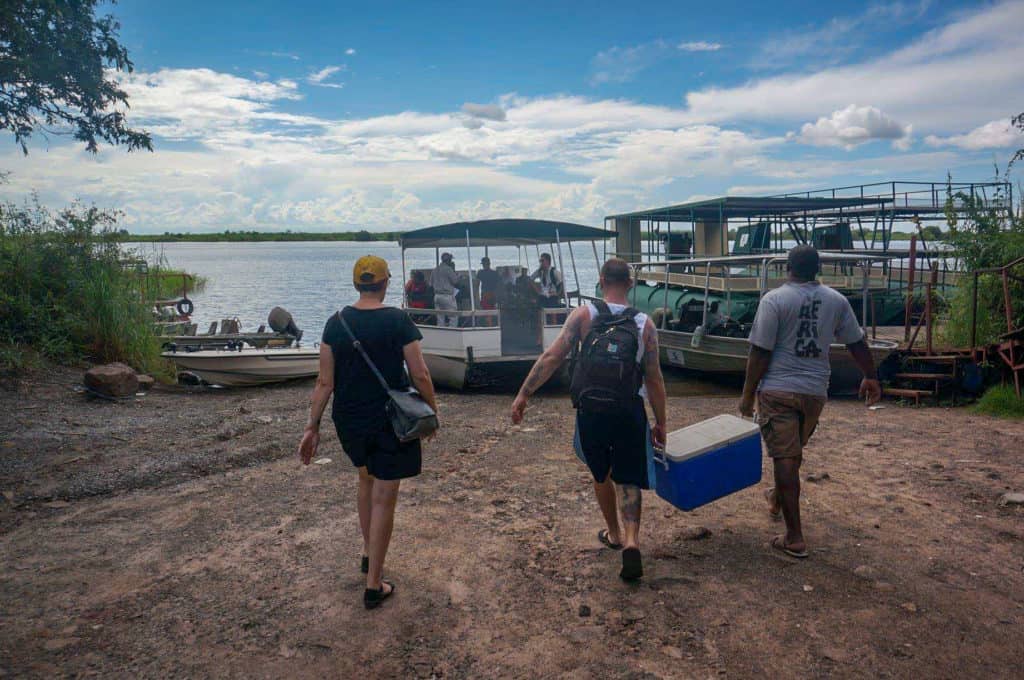 Now the Chobe River runs along Botswana's northern border then meets the Zambezi river where it falls over Victoria Falls.
Here is some quick clips from our three hour Chobe river cruise 😃
The river and landscape is just beautiful.
Our guide was very knowledgeable, schooling us on all the wildlife and plants as we cruised around.
There are many islands along the river with lush green grass, lots of birds and hippos everywhere!!
Hippos are mostly herbivorous animals but can eat meat on occasions.
Their unpredictable and sometimes highly aggressive behaviour makes them one of the most dangerous animals in the world!
Although you often find hippos in water, they can not swim! They generally walk through water that isn't much deeper than their height.
To make up for the lack of swimming skills, they can hold their breath underwater for minutes on end.
We cruised around checking out different islands and saw some crocodiles sun baking.
On the foreshore of Chobe National Park wild game was everywhere grazing.
We pulled up to one island where there were hippos and a crocodile chilling.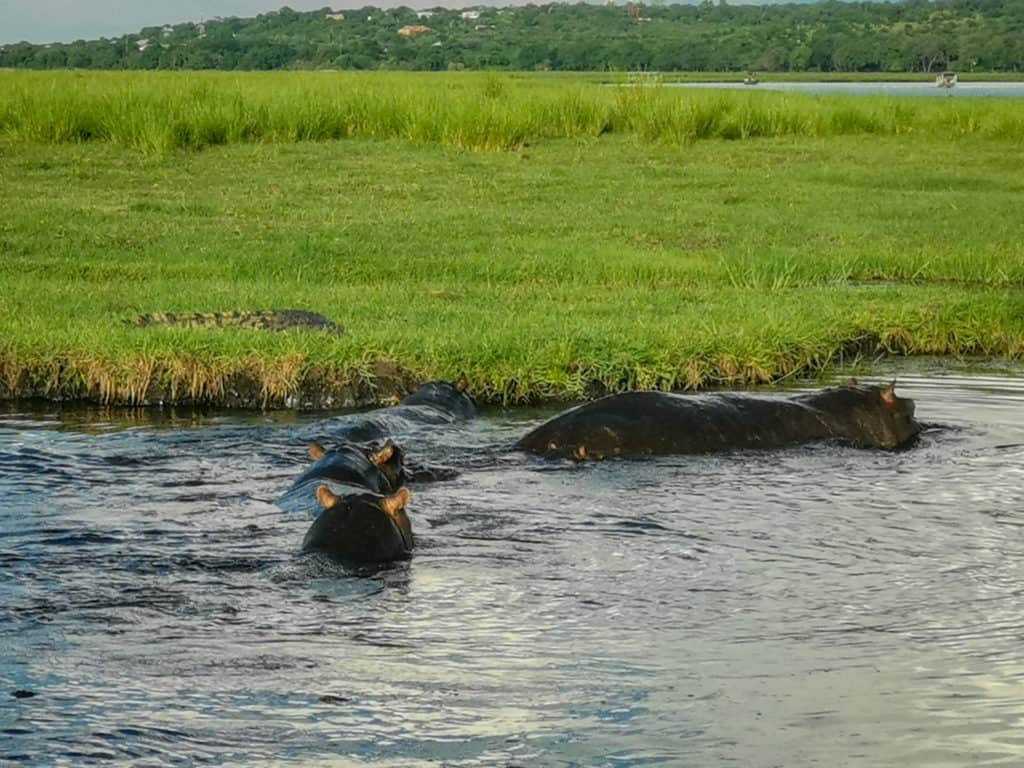 Then off in the distance on the shore, a herd of elephants came close to the water.
It was so amazing! At one point I was looking at a crocodile on the shore while hippos were in the water and elephants were on the river banks on the other side. I was like "is this even real? " there is so much wildlife around here.
This was the perfect spot for a beer🍺🍺
As the sun started to set we headed back to the dock, then back to our camp site.
If you are ever in the area make sure you rip it up the Chobe River. It is an experience you will never forget.
Check out our other Africa blogs here 😃