Admirals Arch on Kangaroo Island has a lovely board walk down to the arch. It is a must see attraction when visiting the island.
Getting there
Kangaroo Island is a very large island! To get to the entrance of the Flinders Chase National Park from our hotel in Penneshaw was a 150km drive. So we packed some lunch and headed off on the mission.
At the entrance to the Flinders Chase National Park we made some lunch out of the back of the car. Then headed in to pay our entry fee.
On the walk from the car park we spotted two koalas in the trees. One was sleeping.
The other was having some lunch as well. Classic Australia 😊
When we went, entry fee into Flinders Chase National Park for a one day pass was $11.00 for adults and $6.00 for children. Check out their website for current pricing and opening hours.
There is a lot to see and do in Flinders Chase, you can even camp in the national park.
But we decided to check out Admirals Arch, the Remarkable Rocks and Snake lagoon for the day.
Our first stop was the old light house. Also named The Cape du Couedic Lighthouse, stands 25 meters tall and is made out of sand stone bricks.
This light house was first lit in 1909 then went automatic in 1957.

A short walk from the light house takes you to a nice look out. Which looks over the bay.
You can see sea lions sunbaking all along the shore line here.
Then we made our way to Admirals Arch
There is a nice wooden board walk that leads the way down to the arch. Keep an eye out for sea lions coming into shore and climbing up the rocks.
Admirals Arch is another breeding ground for the Australian sea lion.
As you make your way down the stairs and turn the corner you're face to face with this amazing arch!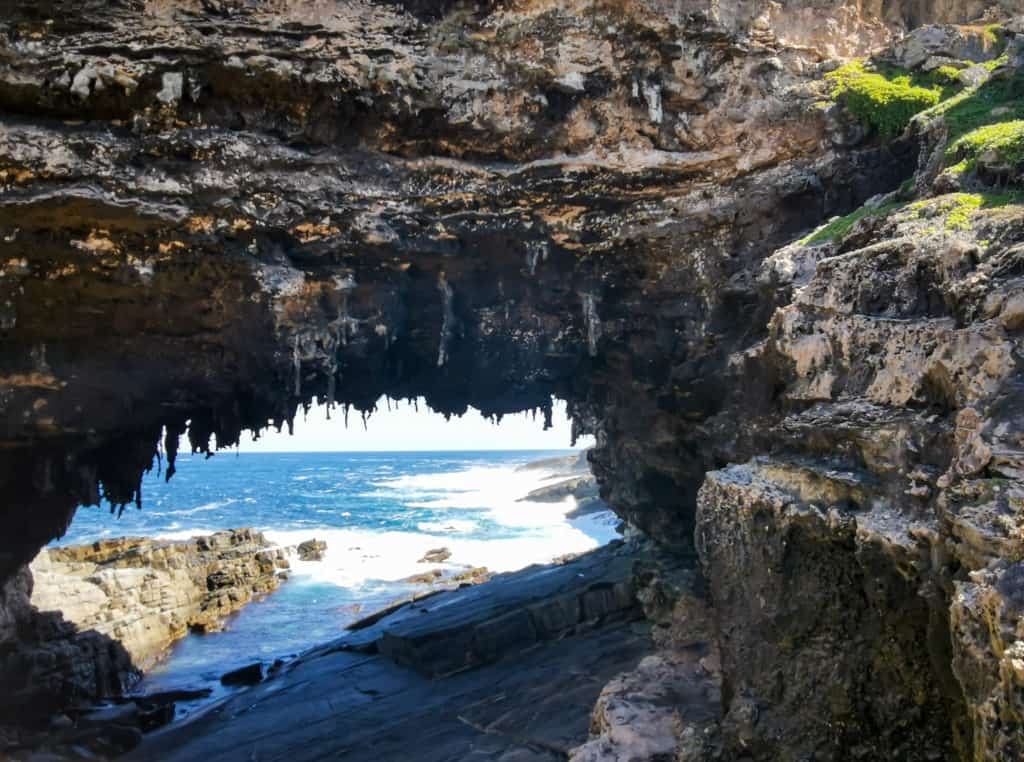 This arch is an amazing unique gift from Mother nature. Thousands of years of erosion and weathering by the sea has created this beautiful place.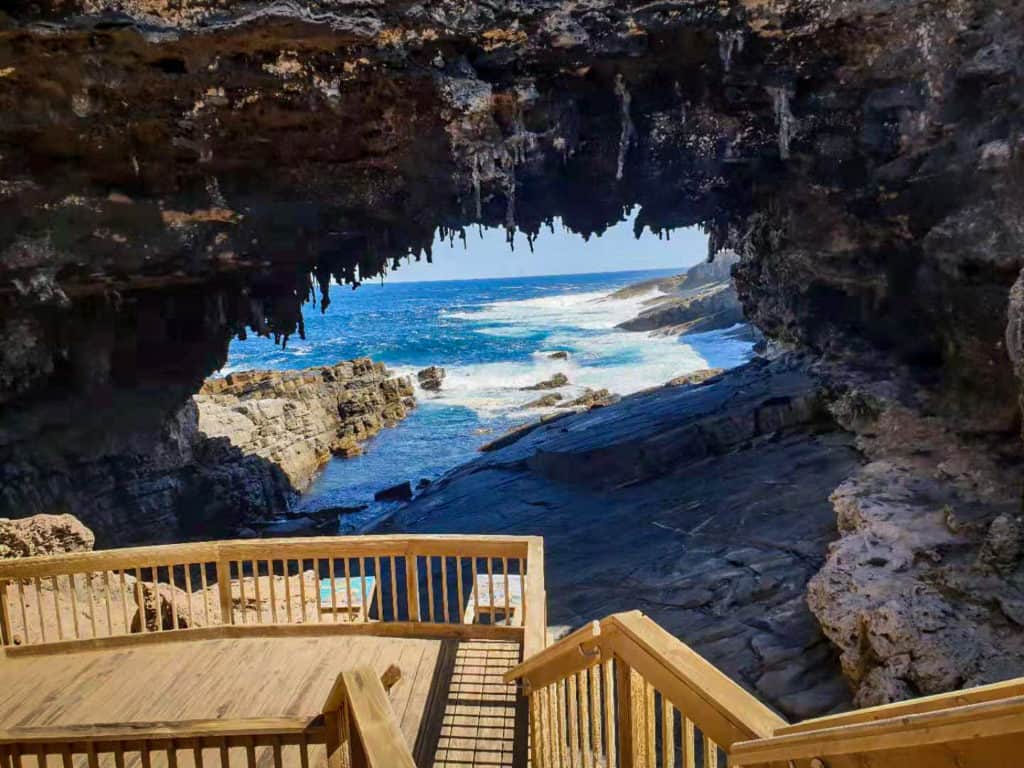 Which a seal colony now call home.
I forgot how smelly seals actually are… Stings the nostrils haha
Well that's it from Admirals Arch, stay tuned for more Kangaroo Island posts.
Happy Travels

For more blogs about Kangaroo Island check them out right here –