While "roughing" it on an overland camping safari, one of my favourite campsites that we stayed at was Highlanders Wine Farm.
Nestled at the foot of the Cederberg mountains, Highlanders is also a lodge and campsite.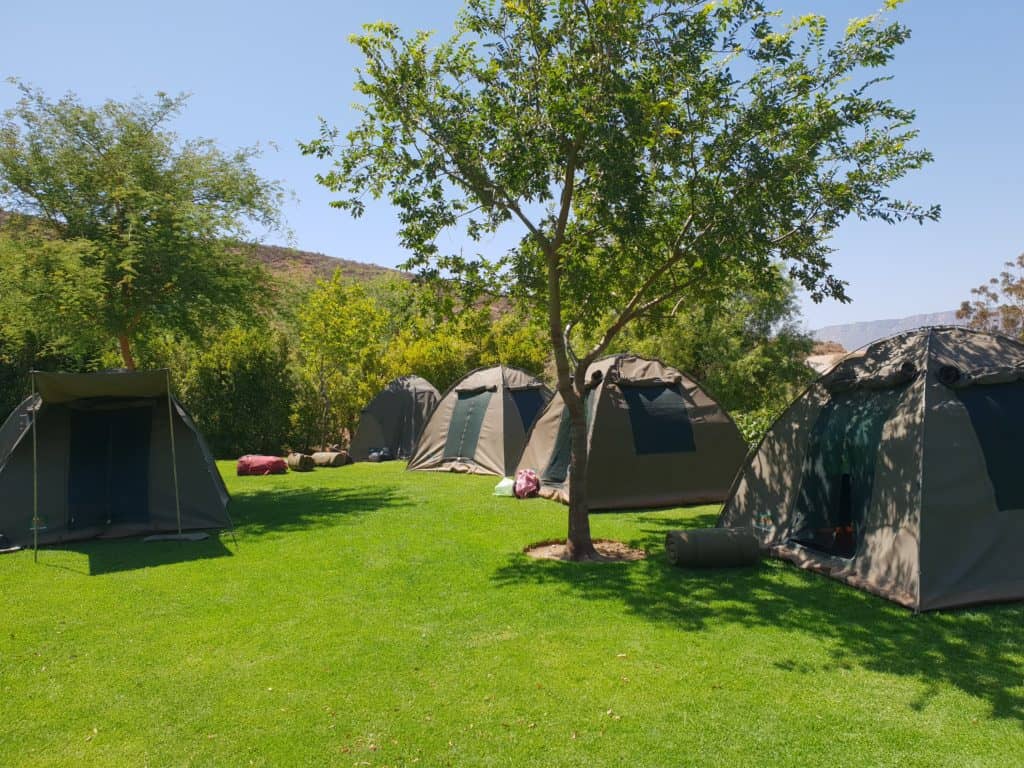 It is classified as a wine farm and not a winery because the grapes are only grown here.
Once they're ready for harvest, the picked grapes are sent to another location. There they are then crushed, pressed and fremented into the true nectar of the gods… wine!

Even though the whole process isn't completed on site, it would be a travesty to not sample what these grapes will eventually become!…
So let the wine tasting begin!
We tried six wines off the menu.
The sauvignon blanc was up first. Fruity and not too dry, quite nice.
Then the rose, which was a little too sweet for my liking.
The Michelle sparkling, pinotage and merlot were all really nice and more to my taste.
Some cheese and crackers were served up. Which was also very much to my taste 🍷🧀😉!
Last but not least…. Highlanders' own creation the African Ruby Vermouth a rooibos tea infused dessert wine.
I'm not used to drinking fortified wines but this one was quite good! You can only get this direct from Highlanders which makes for a great travel memento or gift.
After the tasting, I would like to say that the slow paced sipping of drinks continued. But that would be a lie.
A big night was had, sampling not only more wine but all of the bar's offerings! We all woke up very hungover the next day!
Haha, good times and lucky this was our last night of camping. So it felt like a fitting ending to go out with a bang 🍾.
South Africa is home to some of the most beautiful "wine lands" in the world. So it might be hard to choose just one place to visit. But if you're in the Cederberg region and want to check out a wine farm in action, Highlanders is definitely a good option!
For more information on Highlanders Wine Farm check out their website
To read all about the rest of our African adventure, check out these blogs –