The Remarkable Rocks on Kangaroo Island sure are remarkable!! Once we heard about them, we just had to check them out. So here is some photos of some really remarkable rocks!!
It's just a short drive from Admirals Arch in the Flinders Chase national Park. You will find these rock clusters on the side of the cliffs.
These cluster of giant boulders is a must see when visiting Kangaroo Island!
It must have taken millions of years for these rocks to form in the way they have.
It's a magical sight to see and walk around these giant boulders.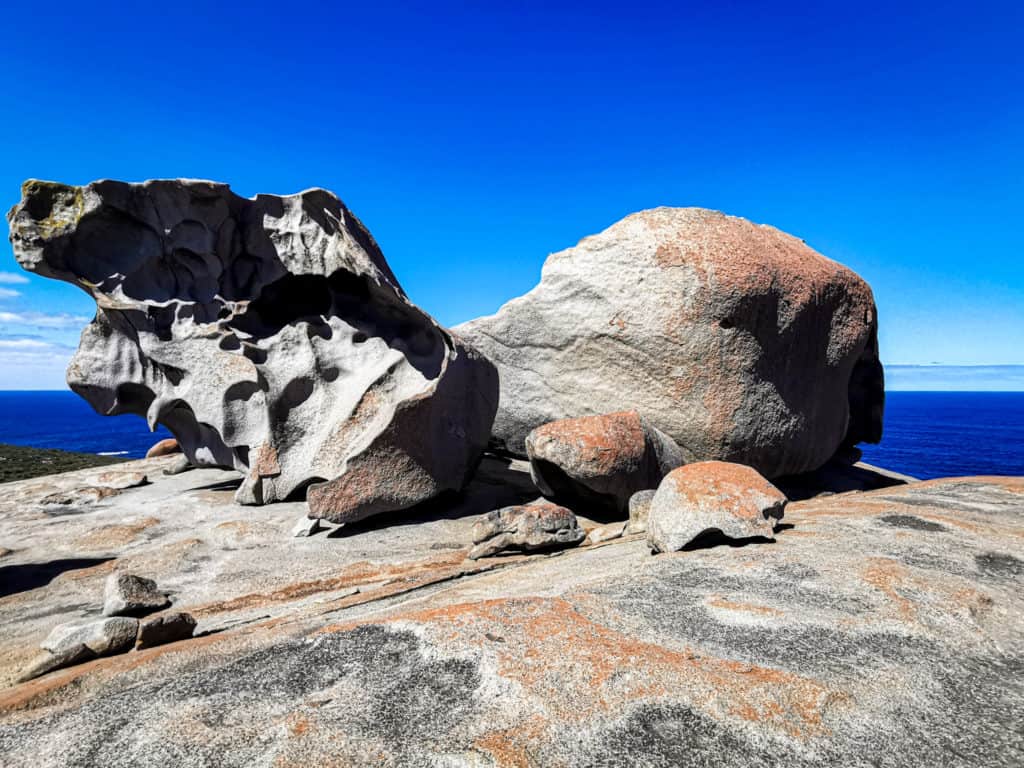 From the car park there is a nice wooden board walk, which leads up to the rock formations.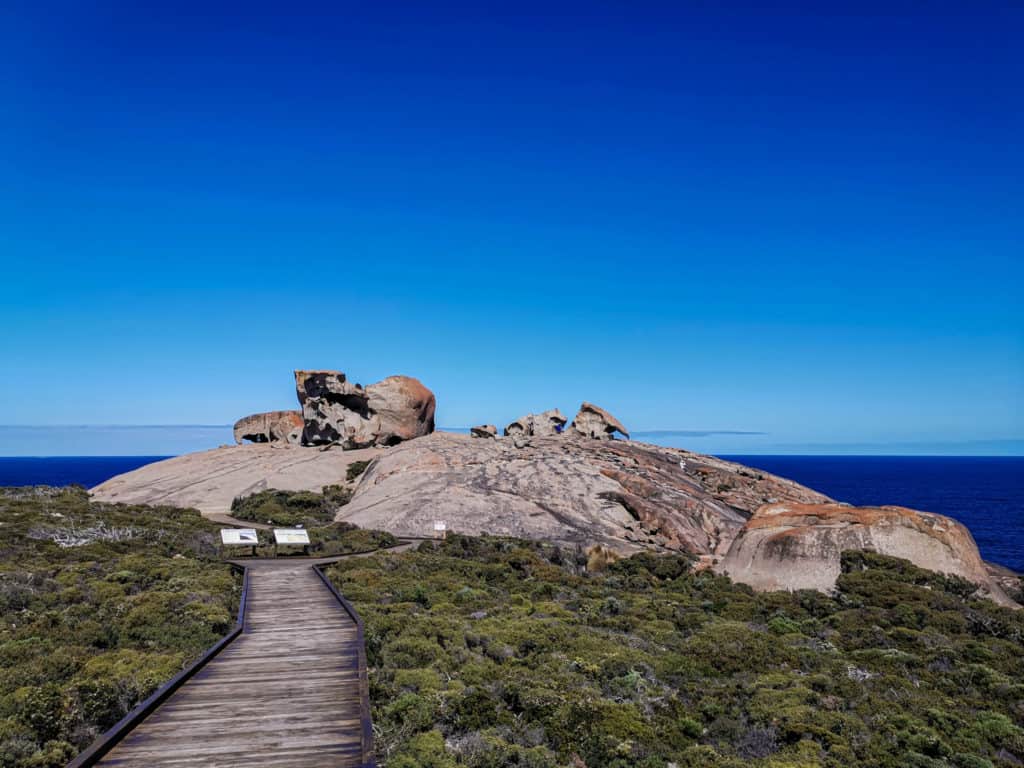 Where you can go and explore around the rocks.
Just be careful around the edges. As they do get slippery from the waves and you could easily fall into the ocean if you get too close.
The way the elements have carved these rocks is just amazing.
This one looks like an animals mouth with jaggered teeth.
Lots of these boulders are hollowed out and are like little caves, we were trying to work out which rock cave would we live in if we had to. The view from this one is pretty amazing!
The Remarkable Rocks are definitely a must see land mark when exploring Kangaroo Island!
Check out this quick walk through video from part of the Remarkable rocks on Kangaroo island in South Australia
Thanks for stopping by.
Happy travels!!
Check out Flinders Chase National Park for more info and entry fees.
For more blogs about Kangaroo Island check them out right here –