If you ever find yourself on the most remote inhabited island in the world… you are in for a real treat! Aside from being insanely beautiful and the home to plenty of Moai, you will get the chance to explore the many extinct lava tubes and caves that make up the foundations of Easter Island.

Easter Island's land mass is only 165 square kilometers and some of these underground tubes are up to seven kilometers long! All the volcanoes that formed the island are now dormant but the three main ones – Rano Kau, Poike and Terevaka gave Easter Island its triangular shape.

The biggest Rano Kau leaves behind an impressive, almost fully circular, lagoon filled crater.

When the volcanoes were active, the flow of the underground lava formed the tubes and then when it met the sea these tubes turned into caves.

Ana Kai Tangata
Located right by the sea and not far from the centre of Hanga Roa, it's one of the most popular and easiest caves to visit. Even better for us because it was walking distance from Cabanas Christophe where we stayed. Highly recommend this place – Christophe is a great host, he will even pick you up and drop you off at the airport, and Rano Kao is just a short scooter ride away. We visited at least once a day for the time we were there. Just had to cross the road and walk down the steps to the rocky entrance of the cave.
Ana Kai Tangata is the best place to see some of the ancient rock paintings on Easter Island.

Despite it being one of the most accessible caves don't worry there won't be lots of people here.

You will be able to enjoy and appreciate this natural marvel all on your own.

Ana Te Pahu
Also know as "cave of the bananas"… why you ask? Because the cave is home to multiple banana trees! This is good camouflage too, as we walked straight past this entry point near the foothill of the Terevaka volcano.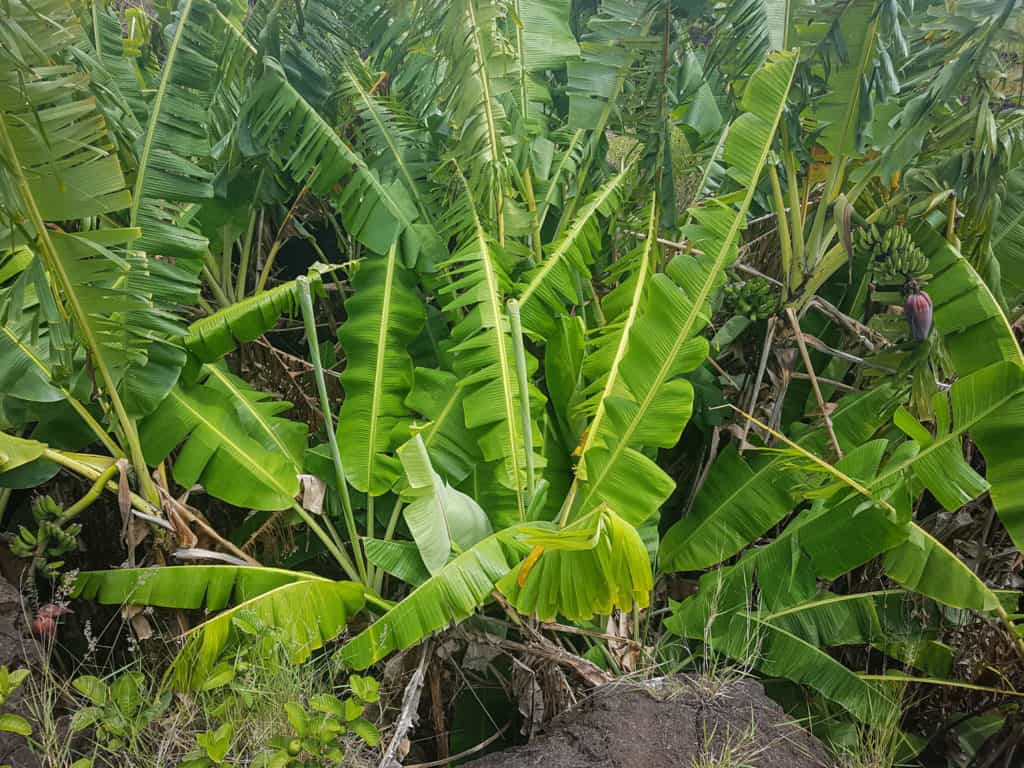 This lava tube/cave system is the largest on the island so there are quite a few entry/exit points. We decided our entry point would be down a single tree that was sprouting up from a deep dark hole.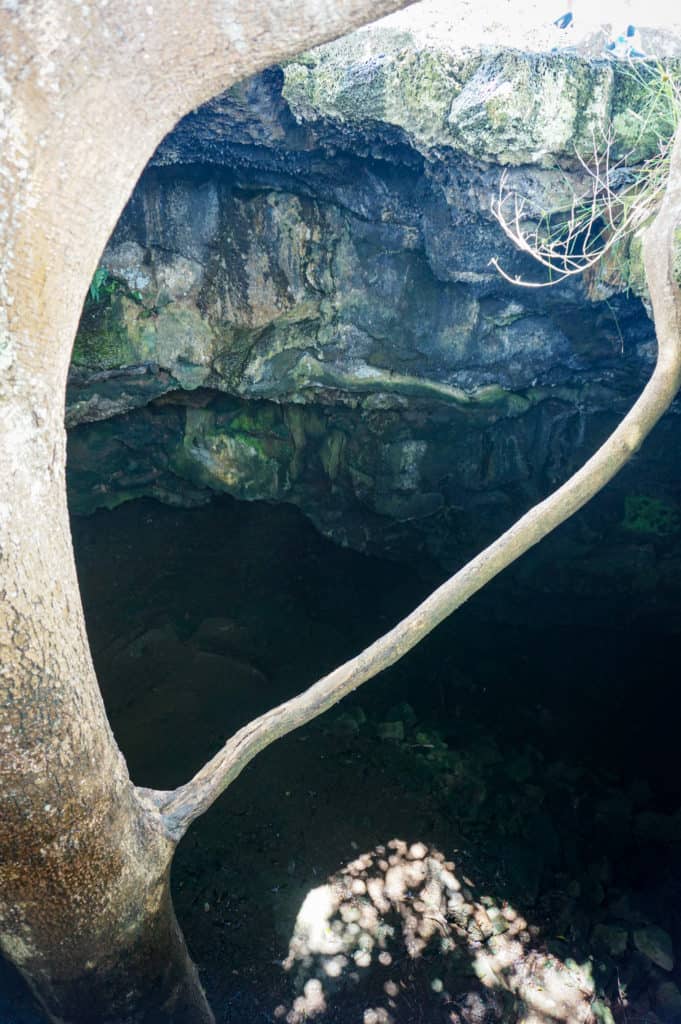 Down we go, water is dripping down as we start exploring this vast tube system.

As we make our way through, we are amazed at the sheer size of this rocky cavern.
Contunue exploring until we eventually come across a group of banana trees. They are growing up from the floor of the cave!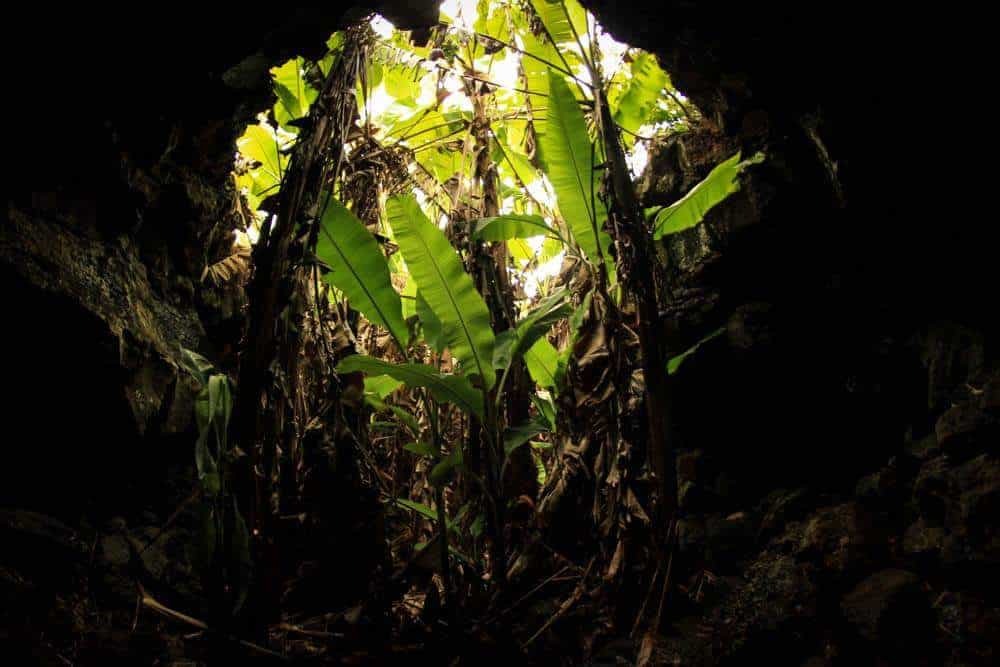 Decide to climb up the trees and try navigate our way back to our scooter. There were alot more Easter Island explorations to be had. But we definitely could of spent all day walking the underground. Once above, we realise these were the incognito banana trees we walked by earlier!

We loved everything about Easter Island.. Exploring the lava tubes and caves was a definite highlight though! If you want to read more about our adventures on the island check out Easter Island Part ONE and Easter Island Part TWO 🙂 ✌️
For more cave blogs, check these out –
Capricorn caves – adventure caving