While on our East African overland adventure, we stopped at the Meserani Snake Park in Arusha. This was our base camp for the Ngorongoro crater and the mighty Serengeti!!!!
Also did I mention we arrived here on New Years eve 🎉🎉??? So this is where we were to bring in the new year of 2020!! And wow we sure didn't know what 2020 had in store for us all…..
But looking back, the local military flexing their weapons and tanks on the streets of Arusha should of been a warning of the crazy things 2020 would bring ha ha.
Now the Meserani Snake Park is an awesome campsite
With an amazing bar but we will get back to that in a minute!…
The best part about Meserani Snake Park is the name is not misleading at all! It's home to some of the most dangerous snakes in the world and is located only 25kms out of Arusha!
Here you can see the BLACK MAMBA
Often considered one of the world's deadliest snakes. Their venom is highly lethal and can kill a person within 20 minutes. Although they are brown in colour, the name comes from the black inside of their mouths. If you come across one of these in the wild and you can see the inside of their mouth – you're probably in trouble!
As well as the GREEN MAMBA
These guys are smaller than the Black Mamba and not quite as venomous. But a bite from them can still be very dangerous if not treated. They are easily camouflaged in the trees because of the bright green colouring.
Plus plenty more African snakes to check out 🐍🐍🐍!! And when you camp here you get a free guided tour of the snakes and reptiles. Which is pretty cool.
This place is also home to some orphaned and injured birds. These guys wouldn't be able to survive in the wild.
Also a couple of crocodiles
And this Gharial crocodile.
You can even handle a snake… Which Renee seemed to love ha ha.
There is also a masai museum there.
But now let's talk about the bar 🍻!!!!
The most important thing is the beers are ice cold! As well as enough memorabilia hanging from the roof and walls to keep you interested for hours.
But my favourite part was meeting Ma.
Ma and her husband built these camp grounds in 1993 when it was just a dirt patch. And they have turned it into an amazing spot for overland trucks, campers and anyone on their way to the Serengeti or Ngorongoro crater.
Now the best thing is, Ma has this book that is filled with all the stupid things tourists have said over the years!! It's a must read when you're having a couple of Kilmanjaro's at the bar.
Since it was NYE, Ma put on a couple of roast goats for dinner for everyone 😊
Then it was on to celebrate the end of 2019!
The night was full of awesome stories from Africa and we all celebrated the count down at the bar. We kept the dream going until Ma had enough of us and kicked us out ha ha. A sneaky 500ml beer back at the tent, then it was time for bed.
Good times. Except for the killer hang over in the morning ha ha. But that was short lived as we packed up to head towards the Ngorongoro crater!!!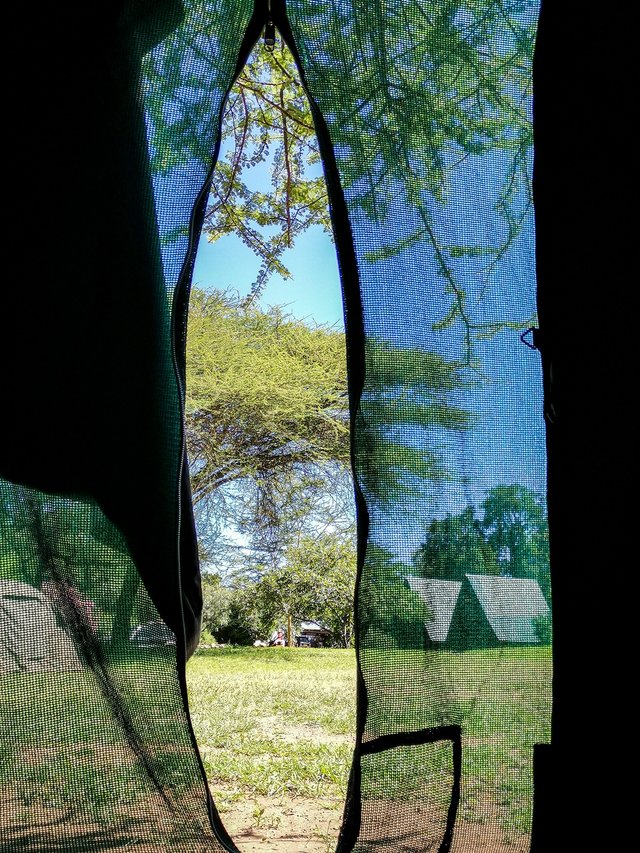 We donated a hat that we all signed to the bar…
Which is now hanging up amongst all the Meserani memorabilia 😊!!
So when in Arusha I highly recommend camping at the Meserani Snake Park. I loved hearing the stories that Ma and her husband had and the place has a great atmosphere.
For more blogs on East Africa, check these out 🙂 👇